"Welcome !"

Whatever your ambitions in the mountains, it's my mission and pleasure to help turn your dreams into reality. Whether you want to climb Mont Blanc, ski the Haute Route from Chamonix to Zermatt, or the Vallée Blanche, or climb a nice rocky route, contact me!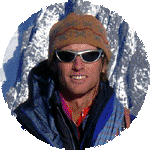 Gilles Fleury & www.guide-cham.com

120 chemin des Tussilages
74400 Chamonix Mont-Blanc
+33(0)6 08 34 15 71 (mob)
+33(0)4 50 53 46 44 (home)
gilles "AT" guide-cham.com


test2017 Sorry, the site is not yet fully translated! Too busy ...or too lazy .... I just wait for bad weather but you can contact me by mail, phone or skype for any information.
You can also have a look at www.icicleuk.com and ask for Gilles!